Choosing the right shipping software is crucial for your online business. From getting the most discounted shipping rates to managing products across multiple e-commerce platforms, the best shipping software can help your eCommerce business scale fast and grow. In this guide, I ranked and reviewed the 7 best shipping software for eCommerce along with the top 3 options.
What is the best eCommerce shipping software?
Here are my top picks for the best shipping software options:
Shipstation

Shiphero

Shipping Easy

GoShippo

Shipbob

Pirateship

Skydropx
---
Shipstation
Best for your branding proposition
Shipstation is my first pick for many reasons.
This is the cloud-based software I used when I was building Vitabox.com, a vitamins and supplements eCommerce store.
I used to manage the inventory and warehouse logistics in-house and Shipstation was a lifesaver, as it allowed me to save on shipping labels through heavily discounted shipping rates and integrate all the marketplaces I was selling on in this easy-to-use interface.
Key Features
You can import and manage orders with different integrations with over 70 of the best eCommerce channels. It makes it easy to manage the orders and the shipping process from one platform.

Rate Shopping: Generate discounted shipping labels for all your online orders. Find the best shipping rates from multiple carriers at once.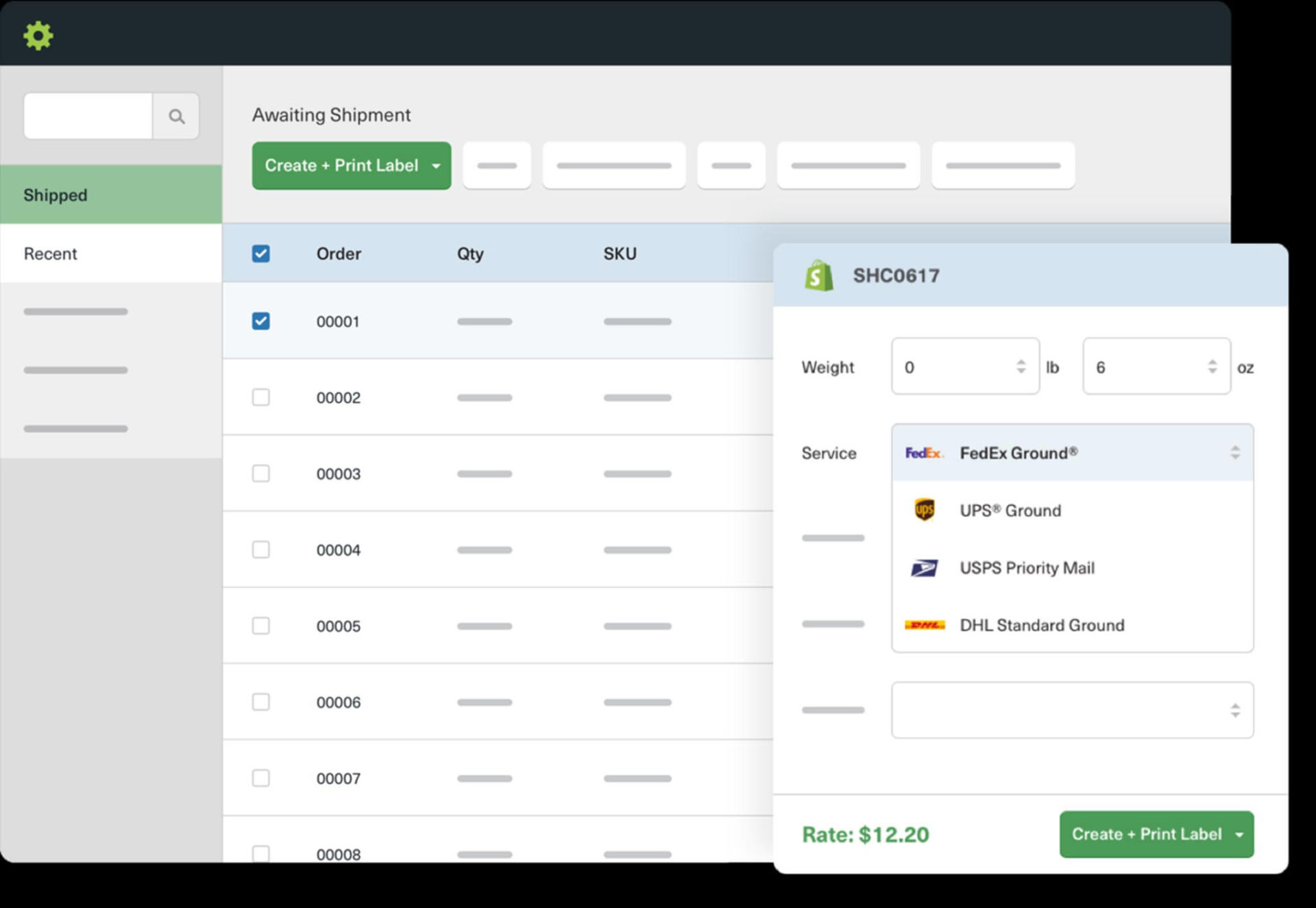 Brand your Shipment: Custom emails and packing slip templates and custom branded tracking pages to inform your customers of the status of their shipment.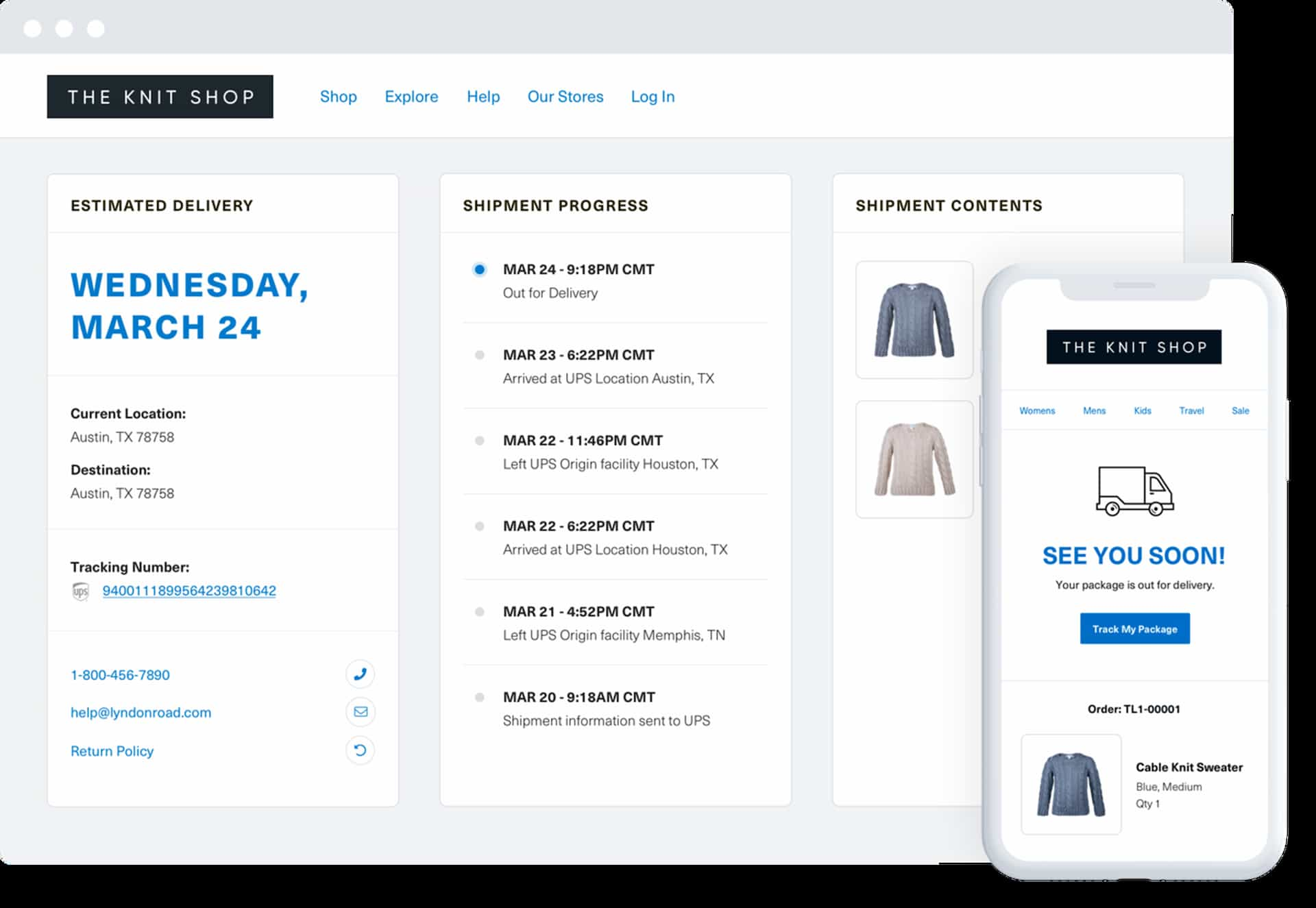 Automation and Batching: Add tags
Pricing:

Shipstation starts at $9.99 a month and it has different plans depending on the volume you ship on a monthly basis.
What I Like/Dislike about Shipstation
Like:
They offer a 30-Day Free-Trial but if you are not 100% happy they will refund your money within 90 days.

Multi-carrier shipping with companies such as UPS, Fedex, DHL among others.

National and International shipping is available.

Supports integration with multiple eCommerce platforms.

It makes the shipping process easy.

Perfectly suitable for small businesses.

You can automate shipping and label printing.
Dislike:
The software offers multiple customizations that might seem overwhelming at the beginning.
2. Shiphero
Best for your end-to-end warehouse management software.
Shiphero is the best warehouse management software for your business. It provides an end-to-end solution that helps you streamline your operations and improve efficiency. With Shiphero, you can manage your inventory, track orders, and fulfill multiple orders simultaneously.
Pirate Ship
Best Free shipping software with no monthly fees.
Pirate Ship was built by entrepreneurs with small business owners in mind. They offer the cheapest USPS shipping rates & UPS rates with no monthly fees or hidden costs. They offer discounted shipping rates by combining the shipping volume of thousands of small businesses that use this shipping software.
Key Features
Print UPS and USPS labels with any kind of printer

Cloud-based shipping software

Integrates with many eCommerce platforms

Create USPS End-of-Day SCAN forms – once you have created all your shipping labels and the USPS driver shows up, the driver can simply scan the End-of-Day SCAN form and avoid having to scan each individual package.

Get access to USPS Priority Mail Cubic without having to have the volume required for that program.
Shipping Software FAQ
What is a Shipping Software?
Shipping software helps you run your eCommerce business more efficiently by streamlining the warehouse management operation. There are many carrier options to ship your packages and the fees depend on the size and weight of your packages. Shipping Software management helps find a cost-effective option that meets the customer's expected delivery times.
Can I start an eCommerce business without shipping software?
Yes, shipping software is not required to operate successfully an eCommerce business. When you start an online store you can print shipping labels directly from an eCommerce platform like Shopify or eBay. Once you start scaling your operation it is in your interest to use shipping software to avoid errors, optimize your supply chain and minimize costs. Typically these shipping solutions will be available as a subscription that you can pay monthly.
How can I negotiate better shipping rates?
Shipping software companies like PirateShip have negotiated rates with USPS and UPS that allows them to offer small businesses access to preferential rates that can only be achieved if you ship thousands of packages a day. Since these shipping solutions are aggregating volume, they can offer USPS Commercial Pricing which is the cheapest USPS pricing, with savings of up to 89% off what you'd pay at the Post Office.
If you want to negotiate shipping rates with companies like FedEx or DHL , you need to contact their customer service department and work with them directly based on your business needs.
How to print labels with thermal printers?
If you want to print shipping labels like a pro, you need a thermal printer. UPS offers a Zebra printer if you have an account with them and they offer the supplies for free. You can order a printer and pay a weekly fee of $2 to $3 which might help save you some money. You may have this fee waived, depending on the number of packages you ship.
Wrap Up
If you want to be successful in eCommerce, it is important to have reliable shipping software. Shipping software can help you automate the shipping process and give you multi-carrier shipping options.