Choosing the right online ordering system for your restaurant is one of the most critical decisions for a restaurant owner. From ensuring it fully integrates with your POS (point of sale) to communicating with your logistics partner, the best online ordering system can help increase your restaurant revenue and decrease third-party app commissions.
In this guide, I ranked and reviewed the 7 best online ordering systems for restaurants, along with my top 3 options, so that you can choose the best one for your shop.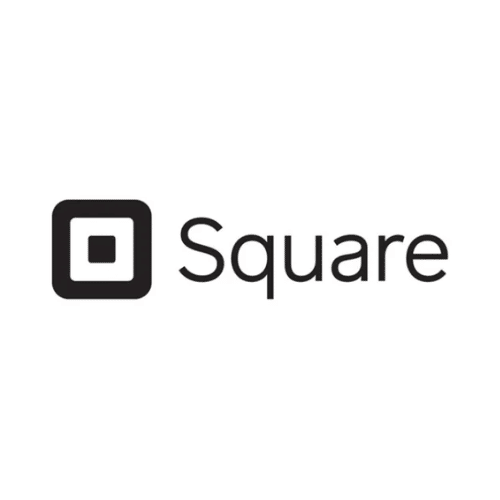 Square Online
Square is one of the most used POS systems in the restaurant business. Launch your online store in a matter of minutes.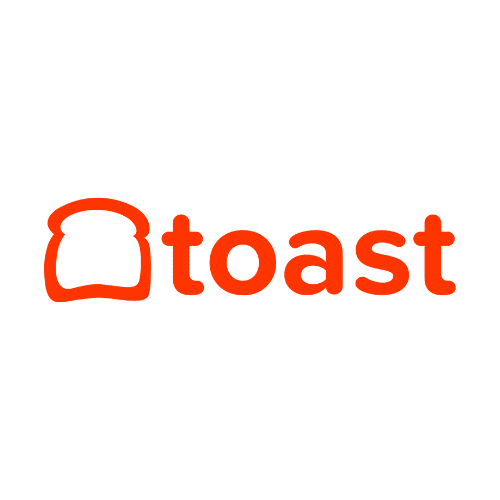 Best for Small Businesses
Toast Online
Offers integrated curbside pickup, in-store pickup, and delivery solutions.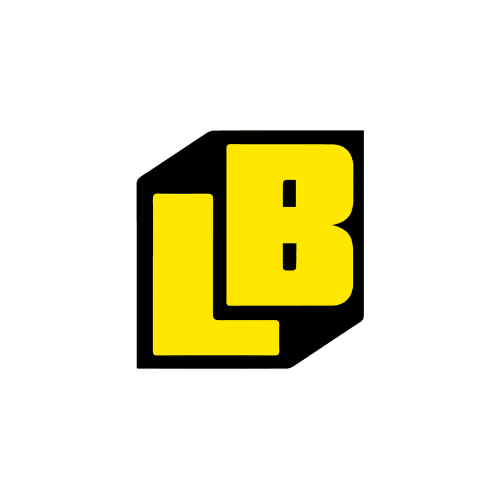 Lunchbox
Beautiful interface and solid all-in-one solution for restaurants.
What are the best online ordering systems for restaurants?
Here are the best online ordering systems to consider if you own a restaurant.
1. Square Online
Square is one of the most used POS systems in the restaurant business. It is easy to set up, has free plans available, and in a matter of minutes, anyone can start selling without hassle.
In 2018 Square acquired Weebly, an online ordering software that helps integrate the POS with an online ordering platform. This acquisition enabled restaurants to offer a restaurant online ordering systems that fully integrate the POS with a delivery platform seamlessly for the customer.
Key Features
The feature I like the most is that you don't need any extra software integrations to enable online orders and delivery through your website.

One of the most used POS systems among small business owners.

Beautiful interface for offline and online orders.

Can enable nationwide shipping with UPS and Fedex and turn the online ordering system into an e-commerce platform.
Pricing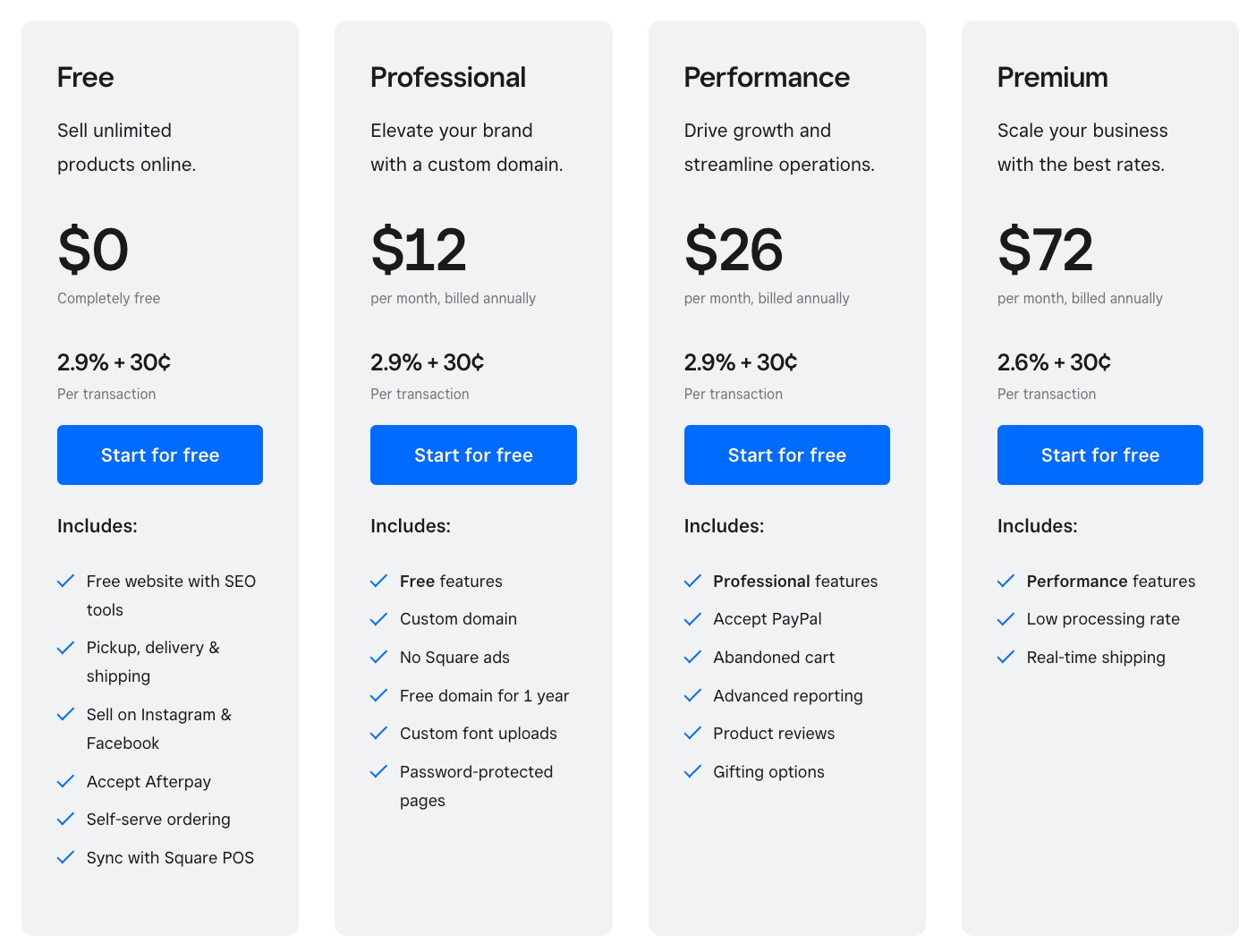 Square Online starts with a Free plan.
This plan allows you to integrate with Facebook and Instagram to offer a flawless experience to your customer.
If you like to have your own custom domain, then you will have to upgrade to the Professional Plan which costs $12 a month (billed annually) or $15 a month billed monthly.
What I like/Dislike about Square Online
Like:
Integrates with Doordash Drive and UberEATS for your local orders.

You can enable your loyalty program and gift cards so it mimics what you offer at your restaurant.

Seamless menu integration of online orders and offline orders

You can add QR Codes for pickup stations without having to have an app.

Integrates with Tiktok and Google
Dislike:
Square has only a few third-party app integrations. If you need a robust integration with data analytics platforms such as PowerBI or Looker, you might have to go the API route.
Toast POS has been getting market share among restaurant owners. Offering integrated curbside pickup, in-store pickup, and delivery solutions it creates a clean online customer experience.
Toast POS is designed for different restaurant types such as fine dining, casual dining, fast casual, food truck, cafe bakery, pizza, and food service. Toast even offers custom-built solutions.
Key Features
Includes an App called Toast Takeout which is a marketplace with all Toast vendors.

Offers the option of doing online orders for pickup or local delivery.

Integrates with Toast Marketing and Toast Loyalty so you can offer the same promotions in-store and online.

It is commission-free online ordering so you can save on the third-party app fees.

Toast Delivery Services allows restaurants to dispatch local drivers through an on-demand network to service any delivery order.'
Pricing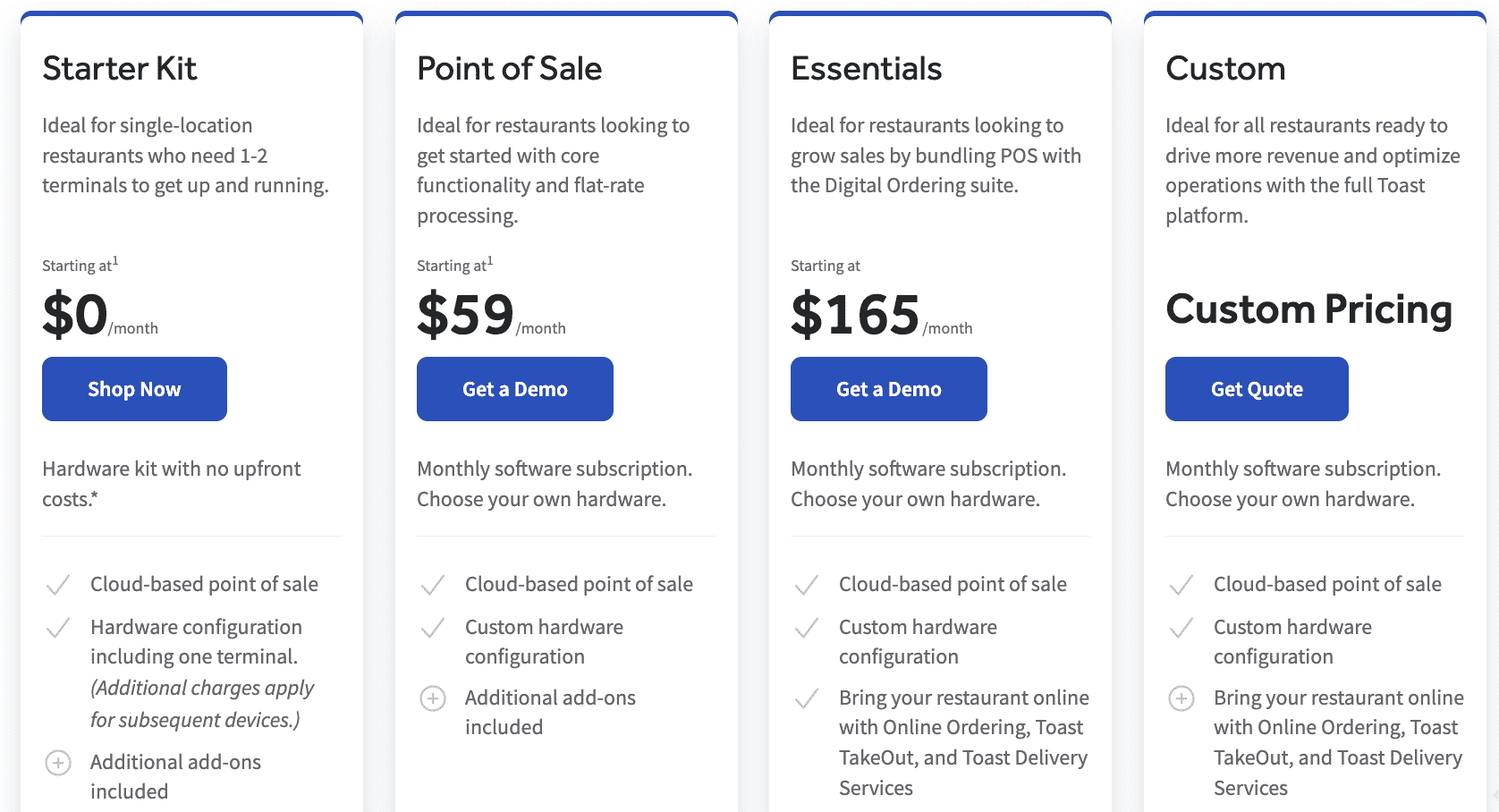 Toast Online is offered as part of the Toast POS plans. It starts from $0/month.
What I like/Dislike about TOAST ONLINE
What I like
Easy to integrate if you have Toast POS,
Avoid the third-party app commission.
Allow your guests to order curbside, pickup, or delivery directly from you, commission-free.
Easy to customize the look and feel of the online ordering system.
What I dislike
Only works if you have Toast POS.
Limited number of integrations with data analytics or CRMs.
3. Lunchbox
Lunchbox is the new cool kid on the block. It offers a native app and web ordering, loyalty, marketing, and third-party order aggregation. One of the best-looking apps I have seen and integrates well with almost any POS system. Their website is very cool too 😎.
They offer a one-stop solution for customer loyalty and marketing tools. They have clients such as Night Owl Cookie and The Salty.
Key Features
A robust partner integrations options from data analytics to email and fraud protection.

Offers Order Aggregation so you do not have to manually input third-party app orders such as Grubhub or UberEATS into your POS system. This helps with productivity and customer satisfaction as it reduces manual labor.

Accept Online Orders directly on your Restaurant Website or native app and integrate them with your POS system.

Edit menu items all at once across multiple restaurant locations.
Pricing
Lunchbox has 2 different pricing tiers.
Lunchbox Essentials: Free to start

Lunchbox Enterprise: Need to book a demo in order to get direct pricing. Pricing is custom depending on which online ordering module you want to activate.
4. GoParrot
GoParrot was recently acquired by Square POS. This enables Square to offer a mobile app integration with online food ordering, customer loyalty, and square marketing in one online ordering platform.
If you have Square as your restaurant POS Go Parrot is a great option if you want to take your omnichannel customer experience to the next level.
5. UberEATS Webshop
Many restaurants use UberEATS as their main marketplace to get new customers. The main issue with UberEATS and other third-party marketplaces like Grubhub and Doordash is that they charge between 20% to 30% commission per order.
Many restaurants are looking for options to avoid this cost so UberEATS created Webshop.
Webshop by UberEATS is an online store that pulls the same menu from the UberEATS marketplace and offers a free commission experience, very similar to the UberEATS app.
Once an order is placed UberEATs will use its network of delivery drivers to deliver the orders to your customers.
Pricing
For now, it is free to use and the main difference aside from zero commissions is that you get the customer data. The restaurant does pay a processing fee but customers enjoy reduced delivery fee rates.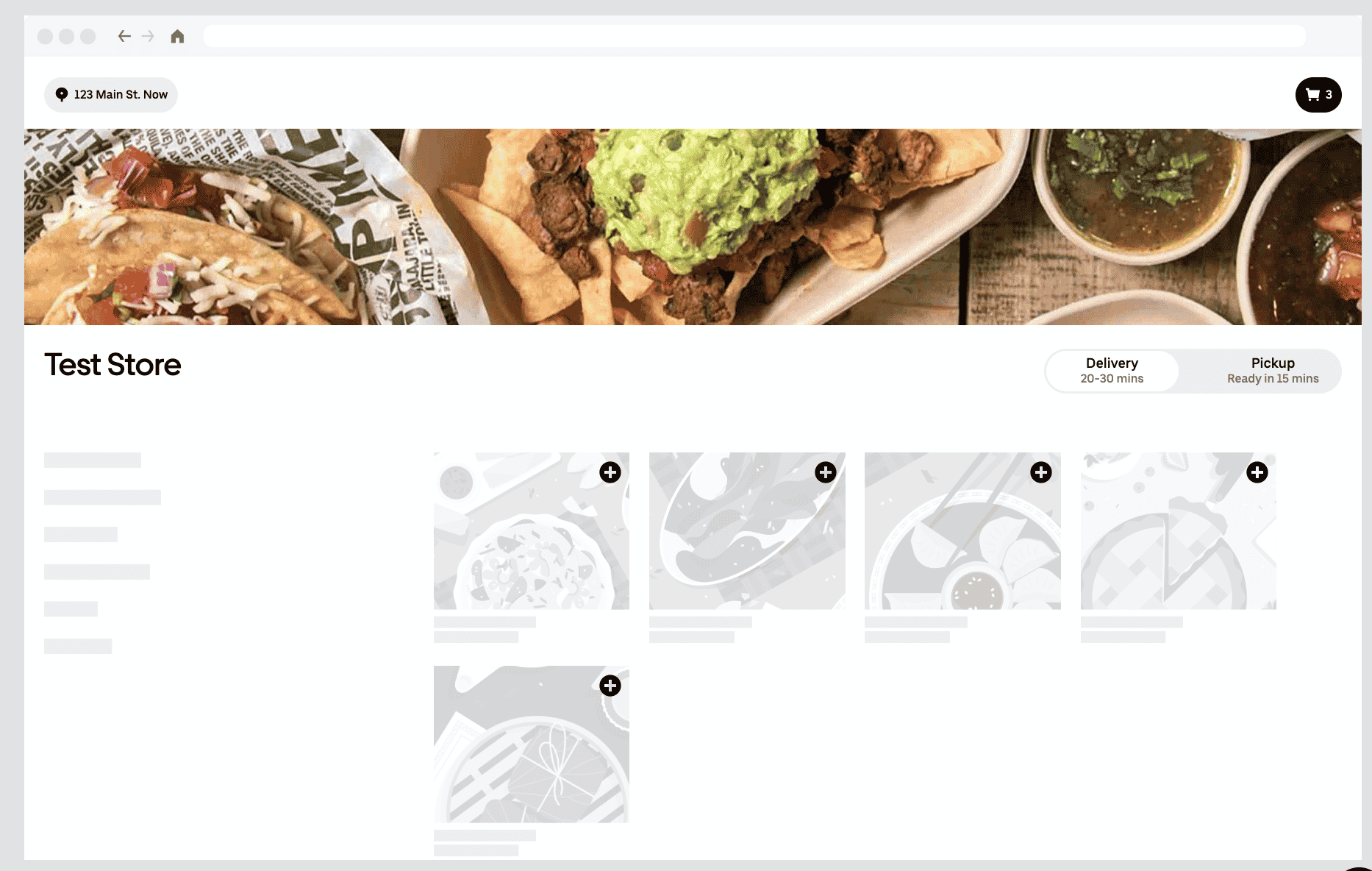 6. GloriaFood
The software giant Oracle acquired Gloriafood, an online ordering system for restaurants to expand their cloud POS platform apps.
7. Chownow Online Food Ordering System
Chownow has been in this industry for many years. They offer a robust online ordering solution that fits small, medium, and large size restaurant businesses. They started as a marketplace, then started aggregating orders for third-party delivery apps and now they offer an array of options for restaurants.
Pricing
Chownow has different pricing for different features.
Chownow Delivery Partners Integration and aggregator costs $40/month.

Chownow Direct is their all-in platform and starts at $199/month and 2.95% + $0.15 credit card fee.
Depending on your needs this is a robust restaurant ordering system, that has marketing and loyalty features as well as third-party delivery aggregators so you can ditch the tablets.
---
How to choose the best online ordering system for your restaurant?
The main driver should be if it has direct integration with your POS System. The POS System of your restaurant is like the brain of your operation. You want to make sure you are creating a seamless customer experience and that the systems are talking to each other without manual input from your operators.
If you are starting a restaurant from scratch then make sure you choose a system that has an omnichannel presence including loyalty programs, marketing tools, online ordering systems, native apps for mobile ordering, and integration with your social media channels such as Facebook and Instagram.
Own restaurant online ordering app vs third-party apps
Starbucks says nearly a quarter of their online orders come from their own online ordering app. But still, they offer their menu items via UberEATS.
It is beneficial to try both routes.
Use UberEATS, Grubhub, Doordash, or any delivery order partner to help get new customers to try your product and customer experience. You may add your menu and promotional leaflets to the delivery bag. This way your marketplace customers can order the next time visiting the QR code or use a promotional call out through your app or website.
Yes, you will pay high commissions but it is the best way to get your product out there and get known. The more exposure for your restaurant the better.
Free Online Ordering System for Restaurants
Almost every online ordering system out there offers a free version. They all have add-ons and upsells depending on which modules you need for your own restaurant.
Every third-party delivery app has its own white label service which allows you to have an online menu with food delivery or pickup available.
UberEATS has Webshop

Grubhub has Grubhub Direct. You can see which restaurants use Grubhub direct as the domain contains <name-of-restaurant>.dine.online

Doordash has Doordash Storefront. You use their delivery drivers to fulfill the orders but the orders are commission free. Storefront has no monthly fees or commission fees. Instead, you pay payment card processing fees of 2.9% of the total transaction amount + $0.30 per order.
What is the best way to promote an online ordering platform?
Use social media and your own website to promote your online ordering system. I use a link on my email signature and the email signature of the corporation so there is a call to action on every single interaction with clients and customers.
Also, you can ask customers to order directly from Facebook, Instagram, or Google. This helps with the conversion as they can order food without having to leave the platform. Make sure your online ordering system integrates with social selling.
You can add QR codes in your store so customers can avoid the line and order for pickup.
Is Shopify a good online order system for restaurants?
Yes and no, it depends if it has a local component or if it is only for nationwide shipping. If it is a nationwide shipping, yes it is a great platform to sell online. But if you do online local delivery, Shopify does not yet have a robust integration with companies like Doordash and UberEATS.